Ginsenosiden van 100% natuurlijk ginseng-blad en stengel-extract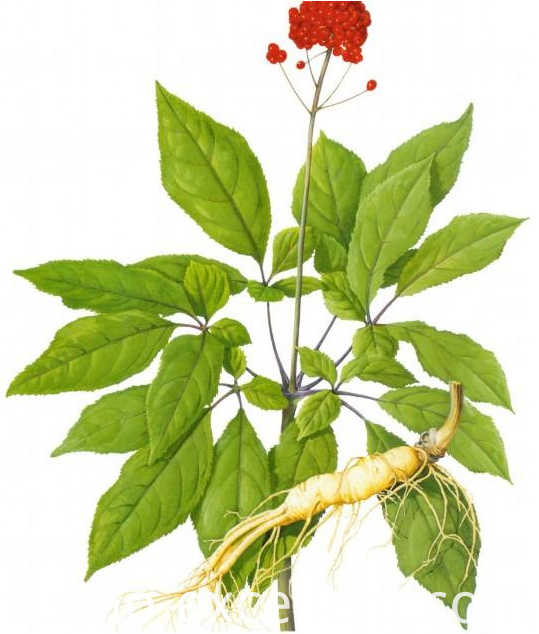 Productnaam : Ginseng Leaf & Stem Extract , Panax Ginseng-extract
Latijnse naam: Panax quinquefolius L.
Productspecificatie: max. 80% UV-ginsenosiden (40% HPLC max)
Productverschijning: lichtgeel poeder
Gedeeltelijk gebruikt: blad en stam
Toepassing: 1. toegepast op het gebied van levensmiddelen; 2. farmaceutisch; 3. Cosmetisch
Standaard: CP2015, USP37-561, (EC) No.396 / 2005, organisch als uw vereiste.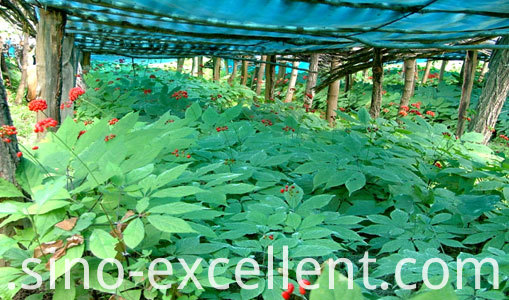 Onttrokken uit ginseng's blad en stengel, is de kleur van het extractpoeder geel-wit, oplosbaar in water en ethanol. Het absorbeert vocht en is bitter naar smaak.
Invoering:
Veel atleten zweren dat Panax Ginseng hen een concurrentievoordeel geeft; vrouwen drinken het om onaangename symptomen van de menopauze te verlichten; en miljoenen mensen hebben dit "wonderkruid" gebruikt om met stress om te gaan en ook als een tonicum.
Onderzoekers beweren dat het cholesterol verlaagt , de mentale functie verbetert en de energie en het uithoudingsvermogen van het lichaam verhoogt. Lange tijd werd het beschouwd als een algehele lichaamstonicum, waarvan men denkt dat Ginseng het hele lichaam vitaliseert en versterkt.

Functie:
1. verhogen van de energie, tegengaan van de effecten van stress en verbeteren van de intellectuele en fysieke prestaties.
2. lagere bloedsuikerspiegel, en de polysacchariden (complexe suikermoleculen), die de immuunfunctie ondersteunen.
3. Verbetering van het menselijk immuunsysteem.
Toepassing:
1) Farmaceutisch als capsules of pillen;
2) Functioneel voedsel als capsules of pillen;
3) Wateroplosbare dranken;
4) Gezondheidsproducten als capsules of pillen.
5) Cosmetisch

WAAROM WIJ?
1, meer dan tien jaar ervaring gericht op dit veld, kwaliteit is zeer stabiel,
2, fabrieksprijs, wij garanderen u lagere prijzen dan andere leveranciers onder dezelfde kwaliteit
3, gratis monster, gratis levering
4, US FDA geregistreerde faciliteit

Product Categorie : Hete Producten