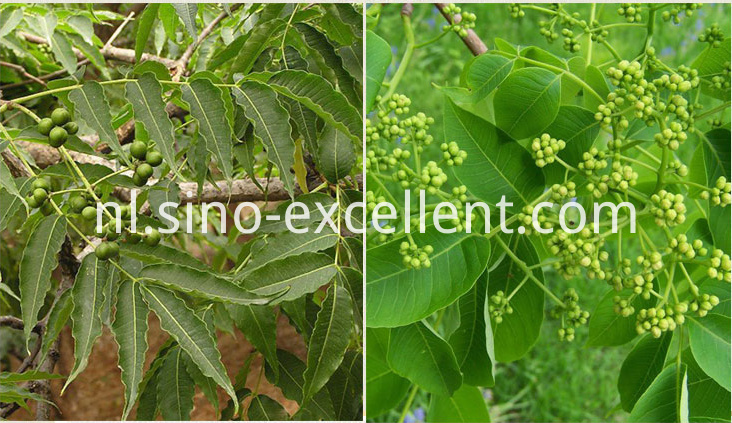 Berberine Hydrochloride , is afkomstig van Bark of Phellodendron chinense Schneid. Berberine Hydrochloride heeft het zwakke effect op de remming van bacteriën, waaronder Shigella, Escherichia coli, Staphylococcus aureus en kan het aantal bacteriën op het oppervlak van bacteriën verminderen, zodat het zich niet aan de lichaamscellen kan hechten en gastro-intestinale ulcera in de maag en duodenum kan verminderen .
Product: Berberine Hydrochloride
Natuurlijke oorsprong: schors van Phellodendron, Schinid
Molecuulformule: C20H18CLNO4 · 2H2O
Moleculair gewicht: 407.85
CAS NO.:633-65-8
Specificatie: 97%
Testmethode: titratie
Uiterlijk: geel kristallijn poeder
Deeltjesgrootte: 95% 80 Mesh
Ons voordeel voor Berberine Hydrochloride
Toonaangevende producent van plantaardige ingrediënten in Chengdu, China met 16 jaar ervaring
13000 vierkante meter productiegebied en meer dan 1000 MT grondstof verwerkingscapaciteit jaarlijks.
Met een opbrengst van 30 ton Berberine Hydrochloride per jaar.
ISO9001 & ISO14001 gecertificeerde fabriek en constante levering.
Professioneel R & D-team en sterke R & D-sterkte.
Kenmerken: constante aanvoer, hoogwaardige berbering HCl, concurrerende prijs, snelle levering en after-sales service.
Verpakking & opslag
Pakking met vezeltrommel, 25 kg / vat of als klant vereist.
Opgeslagen op een koele, droge en donkere plaats, houdbaar 24 maanden.
Functie en toepassing:
· Blootstelling van bacteriën
· Behandeling voor darmontsteking en bacillaire dysenterie
· Anti-aritmie
· Berberine Hydrochloride wordt voornamelijk gebruikt voor de behandeling van gastro-enteritis, bacillaire dysenterie, diarree en andere darminfecties.
Het verhaal van de natuurlijke Phellodendron-chinense Schneid
Phellodendron-chinense worden meestal in het zuidwesten van China geplant: Sichuan, Guizhou, Yunnan en Guangxi. Schors wordt verzameld tijdens Qingming (Pure Brightness), de vijfde zonne-termijn (4-20 april). Het is in de zon gedroogd en in plakjes gesneden.
Product Categorie : Hete Producten